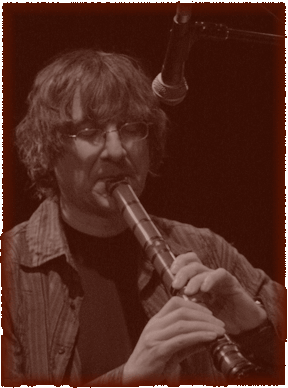 Michel Dubeau
Musician with classical and jazz training, bachelor's degree from UQAM in music education in 1978.
He excels on tenor saxophone, soprano, clarinet, bass clarinet and transverse flute. In 1979 he studied jazz with trumpeter Charles Ellison for a year. After various explorations in African, Latin and rock music.
He founded the Noar sur Blanc quartet, which included members such as: Denis Frechette and James Gelfand.
The ensemble takes part, among other things, in two competitions at the FIJM (Montreal Jazz Festival). From 1980 to 1987: various participations as a saxophonist with Guy Nadon, Oliver Jones, Bernard Primeau, Jacques Masson, Guy Thouin, Luc Beaugrand in jazz, world ensembles such as: Ta legal (Brazil), Mascara (Cuba) and El Kady (Africa).