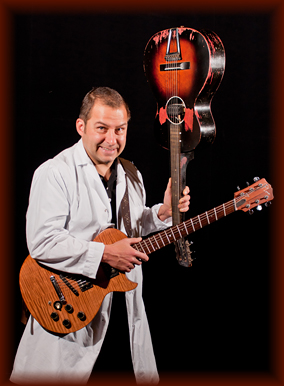 Rejean Julien
Composer, performer, Réjean Julien has crafted throughout the years impressive and unique techniques, Mastering the Lap steel, and guitars, Réjean has performed on many productions, also an accomplished sound engineer Réjean Julien is the backbone of PTM.
You will be astonished, the magic created by this musician is unique, original and authentic to PHONETHEMENTAL.
Over the years Réjean performed with many artists such as: Dawn Eden, Eddie Cormier, Nathalie Rouleau, Marc Dion, Robert Boutin, Jean-Philippe Cyr, Éric Maheu, Philippe Brière, Louise Poirier, Claire Vezina, Mitsou, The Firedogs, Growing Dream, Les Haricots Magiques, David Parker, Suzanne Tardif, Oniro, Jim Corcoran, Washtub, Karine Lacoste, Bazirka and many others.
From 1982 to 1990, Réjean was the lead singer and lead guitar of SHOWER TEAM.
Guitars, lap steel, ukulele, didgeridoo, keyboards, voices.